Understanding how all the settings in the tab "Catalog" works can be a bit tricky. Read this article and everything will be a lot more clear!
1. Register via link (Self-registration)


The first setting in the catalog tab is "Register via link". This is where you enable self-registration as well as brand the self-registration page.
2. Show in catalog (Course Catalog)

To show the course in the course catalog, click "Edit" under "Visibility":

Brand the project's course catalog page by adding a title, description, background image, and background color.

Decide when the course should be open for enrollment and disenrollment under "Enrollment dates:".

Decide if the participant list should be shown on the course catalog page as well as the participants' names and images.

Decide which users should be able to see the course in the course catalog.

Should the course be connected to another course? Connect them here!👆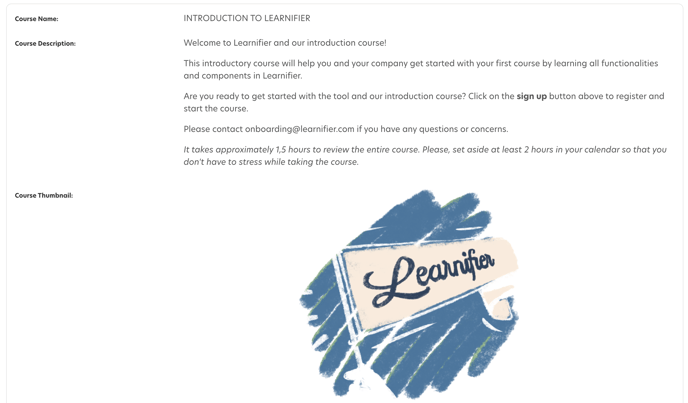 The last box is where you brand the course catalog page. This is where you change the course name, course description as well as course thumbnail.